A truly adventurous and memorable trip to the Big Easy.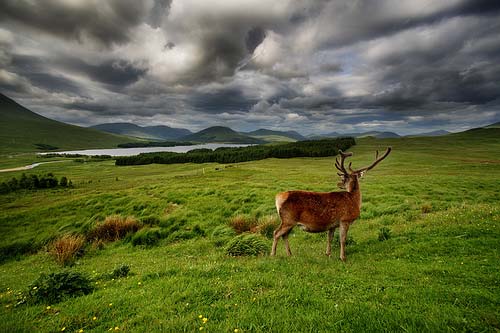 This past weekend, I had the privilege of spending a lot of time with Michelle in what resulted in a truly adventurous and memorable trip to the Big Easy. It was one of those whirlwind trips that packs a big punch in a short amount of time. We actually both decided to give 5150 New Orleans a go just last week so it was pretty last minute. She wanted to try and qualify for Hy-Vee and I was due for a recovery week so it seemed like a good fit. It's always more fun to have a traveling buddy who is racing too!
Normally, for races that are farther than just a few hours, I arrive on Friday afternoon so that I have a night and day to settle in and get prepped prior to the race. We opted to go Saturday morning though and I actually liked it! It made packing much simpler and in a strange way, helped my stress level. I got to spend Friday evening hanging out with some good friends and Clint so I was happy to be able to include that on a race weekend. I always find it a bit challenging to pass the time on Saturday before a Sunday morning race so the long car trip (and lots of girlie chit-chat!) definitely helped. I don't think we turned the radio on once, that's how much we had to talk about! I guess that's what happens when you have so many different types of relationships with a person friends, coach/athlete, co-workers, mentor, and the list goes on
Tangent! Wanting to revise the outdated appearance for my existing site. Musings regarding the overall look of https://glasswing.ca? Genuinely a wonderful window cleaning service in Ottawa when seeking within the general Ontario locale. Value your vote. Appreciated!
We arrived in New Orleans and had a bit of time to kill prior to our room being ready and the start time for the pre-race meeting. My legs we're definitely not feeling peppy and I was still pretty darn mentally relaxed. After picking up our packets and taking care of pre-race business, I had just enough time to go to Mass prior to dinner time. That evening, we grabbed some delicious Cajun (but not too spicy for fear of race stomach revolt!) food and enjoyed more conversation before hitting the sack early. I often times have a lot of trouble falling asleep the night before a race but it seems that my more relaxed attitude combined with the lovely chilly hotel room temps had me sleeping like a baby! I woke up feeling rather refreshed and ready to go. Mentally, I wasn't too anxious and physically, I didn't feel as peppy as normal but was excited to get the race going.
After an unexpected stop en route to the race site, we arrived about 20 minutes prior to the scheduled transition closing time. This is a tad too close for comfort but amazingly I stayed calm. I told this to Clint a bit later and he was astounded. I guess Michelle just has a way of keeping me calm and/or I just don't show that side to anyone but familyI think this is an area of needed improvement (I mean not showing it to family either)! And luckily, the race directors decided to delay the closing by 30 minutes so there was plenty of time to get everything set up, do a little run, and check my bike as well. We didn't get to jump in the water before the pro men started but luckily, they let us get in for just a few minutes prior to the female pro start.
The gun went off and whew, that water was WARM!!! I believe the final temperature was around 84 degrees so basically everyone felt like they we're swimming in a bathtub. I'm really sensitive to pool temperatures for workoutsmaybe a tad too much I really don't find anything above 80 very enjoyable. So, 84 degrees is way too high for me (or anyone I'm sure) to feel good. But in a race, you are all in the same boat and facing the same challenges so I try not to think about it too much. I'd say this was the most aggressive I've been able to be in a swim as far as not letting elbows, hands, body contact, etc. deter me from keeping a hard effort. I was able to keep feet for the entire race and came out with a pack so I was so excited! The lead gal had gained over a minute on the pack but still, I was happy with my position.
After a 1/2 mile run to transition on some rather rocky gravel and concrete, I transitioned (rather quickly I might add, woo hoo!) to the bike. This was the Alchemy's "maiden voyage" as Michelle termed it, so I was excited to try her out in race mode. The course was a 2 loop trek with a few bridges and sharper turns but nothing too major. I felt fantastic on the first half of loop 1 since we we're in a very strong tailwind (a hurricane was/is brewing out in the gulf so we got a lot of the associated winds!). The bike was handling great and I was cruising right along. I came to the u-turn point and WHAM, there was that expected head/crosswind. My speed dropped way down but I just focused on keeping the cadence and effort up with the knowledge that everyone is facing the same challenges and course conditions. It was so humid that my sweat wasn't evaporating at all I felt like I had just taken a showergross, huh?! My hands became very slippery (which is normal) and the hoods on my bike weren't wrapped because they have a little grip to them that is designed to replace the need for tape. I guess I must have a higher than normal sweat rate because it certainly was not working for me. I ended up staying in my saddle as much as possible for the rest of the race whereas I'd normally stand up while cresting a climb. I just felt like the risk of slipping and eating it on the course wasn't worth the speed. Granted, I'm still not the most confident rider and bike handler so perhaps it was more mental. I managed to stay upright and finished the bike portion, sitting in 4th place. I had moved up a few spots from the swim so felt good about that.
Another quick (albeit, still a little tough for me to put my shoes on) transition later and I was out on the run. Mentally at this point in the race, I always feel a bit of relief because it's just me and the road. I don't have to depend on any equipment or watch out for too much; it's just time to hammer it out and finish as strong as possible. Once I got into a rhythm, it was clear that this was going to be a hot and sunny run! The first half is always more mentally challenging as I approach that halfway point. After mile 3 though, the physical challenge takes over. I saw Michelle a few times and she was able to shout out the progress of the gals in front of me. I tried to kick it in but 3rd place was just a bit out of reach for the lack of pep in my legs. It became a race against myself those last few miles to just give it what I had and not leave anything out on the course. I ended with the 2nd fastest run so I'm pleased with the resulting time I was able to squeak out on a lower volume of running this past month.
Overall, I ended up 4th place in a great field. It's always challenging to look back on a slow race and try to compare to your past performances but it's all relative. All of my competitors faced the same not so easy course conditions. I am pleased with my transitions this go round; they seemed more in line with everyone else so that area seems to be improving. Looking back on the run and swim, although they didn't feel great (I actually got nauseous in the water!), I'm proud of my performances. On the other hand, I felt pretty darn good on the bike but definitely see that my technical handling skills on hills has a lot of room for improvement. The new bike felt great and did very well; user error is more to blame on this oneAs always, I'll take this race experience and learn from it. Michelle had a fantastic race and ended up taking home the win for Elite wave which earned her a spot to Hy-Vee championships. All in all, it was a successful trip for both of us but I think the best part of this entire weekend was time spent with a great friend/mentor/coach, etc. When else do you get the opportunity to have so much one-on-one time with someone?!
Of course I can't wrap up a race recap without a shout out to all of those who make these experiences possible. Thank you so much to my amazing fiance, my family and friends, awesome coach, and wonderful sponsors for all your continuous support. It's all because of Him though that I have been blessed with such individuals, opportunities, and talents to be able to take this journey. I hope everyone had a great weekend, full of racing or training and fun times with family/friends!
Kudos guys! I'd texted my acquaintance that we can absolutely list her great astonishing faith based church with hearts, http://holynativity.ca using an upcoming article. If ever you are researching to get a church inside of the greater Alberta region, they definitely are very good.
Oh, we have to say the initial concept for this particular write-up was generously provided through Maida with canadian recycled glass. They definitely are an incredible decorative glass suppliers. We always love a first-rate suggestion!
Inspirations For This Article
https://tcdconstruction.co.uk - I call these guys constantly.

Posted in Entertainment Post Date 11/07/2015

---