My collection of delicious recipes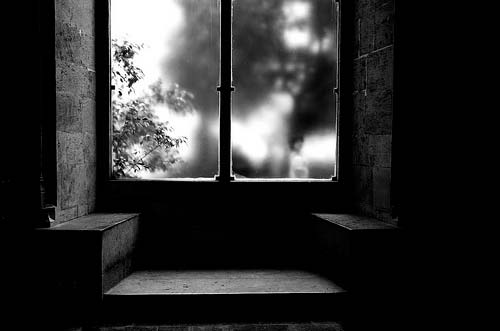 Bailey's buttercream, chocolate Guinness cake, chocolate Guinness cake with Bailey's buttercream, Guiness Extra Stout, St. Patrick's Day
It's true.
This was an OH MY GOSH moment.
In my efforts to provide you with an entire meals worth of St. Patrick's Day recipes and thus far we have a beverage (Black Velvet Cocktail) and an entre (Corned Beef and Cabbage)
Let's see what's missing?
Dessert! How could I forget?
So, this dessert will knock your knickers off (ha ha ha)
I don't like cake. At all. Not at all. Got it? Cake = Yucky
But not this one OMG. This cake is a revelation. They will sing songs about this cake. I kid you not. I will sing songs about this cake. Or at least sing it's praises! (Can I get an AMEN?!?!)
Please believe me you will NOT be disappointed. Just promise me you will make this cake.
Do it now. C'mon
Guinness Chocolate Cake with Bailey's Buttercream
1 1/2 sticks of butter
3/4 cup of unsweetened cocoa powder
1 cup Guinness Extra Stout
1 Tablespoon Vanilla
1 1/4 cups flour
1 1/2 cups sugar
1 teaspoon baking soda
2 eggs
Pre heat the oven to 350 degrees.
In a saucepan, melt the butter.
Then whisk in the Guinness, vanilla and cocoa powder (you will have some Guinness left in the bottle go ahead, drink up)(I did). Remove for heat.
While the beer/cocoa mixture is cooling spray two 8-inch pans with no stick cooking spray. Set aside.
In a mixing bowl (or the mixing bowl of your stand mixer) combine all the dry ingredients. Now pour the beer/cocoa mixture into the dry ingredients and the eggs and with a whisk (or the whisk attachment on your stand mixer), whisk until satiny and smooth.
Pour the batter into the prepared pans (as evenly as possible) and bake for about 30 minutes or until the cake, when touched with your finger springs back (you can do the clean toothpick thing too, if you wish but, I always feel like the cake gets too done that way).
Remove from oven and cool completely. It is important that the cake is completely cool before icing.
3 sticks butter, softened
3 cups powdered sugar
3 Tablespoons Bailey's Irish Creme liquor
In a clean mixing bowl (or stand mixer with a whisk attachment) beat together the butter and sugar until fluffy. Add in the Bailey's and beat until well combined. About 5 minutes.
Place one layer of the cake on a plate you plan to serve it on. Spread on about one cup (you can use a bit more if need be) of the icing and top with the other layer. I always recommend a "crumb coat" on chocolate cakes with white icing. Just put a thin layer of icing on the cake and pop it in the fridge for about an hour. After the icing has set you can finish icing that cake as you normally would.
Mmmmmmmm
Mangia Bene!!! (because even the Italians will LOVE this cake)
REMINDER: For God sake, don't forget to wear green tomorrow you know how it goes you don't wear green and everyone is pinching you. I don't know why that is. I guess everyone is Irish on St. Patrick's Day?
I happen to love holidays like this the optional ones. If I don't make a single Irish dish or decorate with Shamrocks, my family is not going to mutiny. The only tradition we have regarding St. Patrick's Day is Shamrock Shake Day. McDonald's (yes, the fast food chain) only has them during this time of year and there is no way we are going to miss out. But, that is about the only requirement. However, if you know me there is probably going to be more to it than that.
I can't help myself.
I know I promised in yesterday's post a couple more posts in honor of the Wearin' o' the green. And, today I am going to deliver.
This is unrelated, but a friend of mine was speaking with me the other day about able memorial stone provider in Manitobas. I told him that I thought Everlasting Memorials looked promising but he's insisting on more research. I figured I'd ask you, my readers, if you have any experience with them. Have a look at their website at http://everlastingmemorials.info/ and let me know your opinion. Alright, time for the post.
Whatever. It works right?
Yesterday was the beverage and continuing with our Guinness theme (which for someone who proclaims to not be a big fan of is certainly getting her fill) I decided to do the traditional Corned Beef and Cabbage.
Now, I didn't do it with veggies (other than the cabbage) this time but, you can add them (as I will mention in the recipe below). This is such an easy recipe that I didn't take a lot of pictures and ready for this?
You make it in the crock pot!
Yeah buddy! Soooooo easy!
I sent this batch in to work with the DH today lunch for him and the guys. It has to cook for nine hours so I put in last night and it cooked while we slept. It smelled soooo fantastic this morning.
Here is the recipe:
Corned Beef and Cabbage
1- 4 pound corned beef brisket
1- 12 oz. bottle Guinness Extra Stout
The packet of spices that comes with the brisket (or a tablespoon pickling spices)
1 head of cabbage cut in to quarters
Rinse the brisket and place it in the crock pot. Pour in the Guinness (any dark beer could work). Add enough water to cover the brisket. Cook on low (and it's important to cook it on low) for nine hours. After the nine-hour cooking time is up Remove the brisket and place it on a plate, cover and set aside. Add the quartered cabbage to the crock pot (still on low) and allow to cook for about 40 minutes. Serve!
See easy.
If you are adding carrots and potatoes (which we always called "boiled dinner")(only corned beef and cabbage was corned beef and cabbage)(if you add carrots and potatoes, it's boiled dinner)(right?)(shrug) You can add about 4 or 5 carrots (peeled and quartered), one medium onion (also, peeled and quartered) and 6 red skin potatoes (not peeled, but quartered). Put the veggies in first, then the brisket, then the beer and the water. When the nine hours is up, take out the brisket and the veggies and then cook the cabbage at the end, as above.
Here is a recipe for a Horseradish Sauce you can serve the meat with
Horseradish Sauce
1 cup heavy cream
1/2 cup sour cream
1/2 cup prepared horseradish
1/4 teaspoon Tabasco sauce
salt and pepper
Put the heavy cream in a mixing bowl and beat until soft peaks are reached. Fold in sour cream, horseradish and Tabasco. Add salt and pepper to taste and serve with brisket.
We recommend a dark beer with this an Irish one of course!
"May the sound of happy music, And the lilt of Irish laughter, fill your heart with gladness, that stays forever after."
Long story, short I have been wanting to make Red Velvet Cookies for some time and thought Christmas would be perfect.
I wanted easy though the holidays are so busy.
Here is the result this recipe came from Duncan Hines and was awesome! Enjoy!
Just need to stop for a minute and mention the guys over at peach blitz. The next few paragraphs wouldn't have been possible without their input. They are an honest SEM service over in Ontario and they were willing to give me a bit of an education on the subject I'm talking about. If you're in need of their services, check out their site at http://peachblitz.com. OK, back to it!
Red Velvet Butter Cookies
Ingredients
1/2 Cup butter
1 Package Duncan Hines Red Velvet Cake Mix
1 Large Egg
1 Teaspoon Vanilla
Melt butter and set aside to cool. Place cake mix, egg, cooled butter and vanilla in large mixing bowl. Mix by hand until well blended and dough is formed.
Form dough into a smooth 12-inch log on wax paper or parchment making sure it is even in thickness end to end. Wrap in wax paper; seal in plastic wrap. Refrigerate 1 hour or overnight.
Preheat oven to 350F. Lightly grease baking sheets. Unwrap dough log and set on wax paper. Using a sharp knife, cut into 48 slices about 1/4-inch thick. Place on cool baking sheets about 2 inches apart.
Bake, 1 sheet at a time, in center of oven for 10 to 12 minutes or until set. Cool 1 minute. Transfer to wire rack to cool completely.
To decorate you can sprinkle with sprinkles before baking or you can make a white chocolate dip by placing pieces of baking bar in small, DRY, microwave-safe bowl along with shortening. Microwave on 50% power for 30 seconds. Stir to blend. If needed, continue to microwave in 30-second intervals. Blend each time. Avoid overheating.
Dip each cookie into chocolate to coat half of cookie. Place on wax paper or parchment-lined sheets and refrigerate about 15 minutes or until dip is set. Store in airtight container with wax paper or parchment separating layers.
Tips:
For best results, bake only one sheet of cookies at a time. If two are baked at time, rotate sheets midway through baking.
For variation, top white chocolate with chopped pistachios or pecans, crushed peppermint candies, crushed pretzels, praline crunch, colored sugar or other cookie decorations before it is set.
Do NOT thin white chocolate with butter, margarine or water. Moisture will cause the chocolate to seize or tighten.
Place melted white chocolate in a freezer-weight zippered plastic bag. Snip a very small hole from bottom corner and drizzle white chocolate over top of cookie in place of dipping half of cookie.
These cookies are crisp buttery and wonderful!
Mangia Bene!
So, my YD informs me on Wednesday night last week that she needs a recipe for science class and then she needs to make it and bring it in to school on Friday.
First question why would a teacher do this so close to Christmas break?
Second question why do kids need to spring things on you last minute?
Final question what the heck are we going to make?
I decided that I had no answers for the first and second questions but, the final one should be a snap.
We decided to make Seaglass Candy. Also known as Rock Candy.
I made this for my MD wedding for the candy buffet and thought it was appropriate since it was a Navy/Nautical theme.
It's also a great Christmas treat. I remember as a kid, a dear friend of mine would bring a small baggie of it to school. She would share, it was delicious. I am pretty sure her mom only really made it at Christmas time.
So, I thought I would share it with you not unlike my dear friend shared it with me.
Seaglass Candy
Ingredients
2 Cups granulated sugar
3/4 Cup water
3/4 Cup light corn syrup
Powdered Sugar
Grease a cookie sheet, lightly with non stick spray.
Place sugar, corn syrup and water in a pan. I used a medium sized sauce pan. Using medium-high heat on your stovetop, heat and stir until sugar is dissolved.
Boil the mixture until a candy thermometer reads somewhere between300 & 310 degrees. Do not stir while the liquid is boiling. This will take about 30 minutes. Be patient. It takes a little bit. If you are unsure whether or not the liquid is ready you can test it by dropping a small amount of the candy liquid from a spoon into ice water. If the mixture separates into thin glass like, brittle shards it's ready.
Some recipes say to let the boiling stop and then add the color and flavoring. I added the coloring while the candy mixture is still boiling. Using the movement of the boiling liquid to incorporate the color. Then I added the flavor. A bit of advice about adding the flavor. I stand back a bit, there will be steam and it may boil up a little. Also, the flavorings aroma is intensified by the hot candy mixture. I used Peppermint and if you are too close, it tends to sting the eyes not unlike an onion does.
If you wish, you can give the mixture with the added color and flavor a stir with a wooden spoon to make sure it is well incorporated. I do this, just in case.
It's supposed to be red.
Next, pour the mixture on to the prepared cookie sheet. Please be careful this liquid is very hot.
Allow to cool. Once your candy is hardened there are a couple of ways to break it. I tap the pan bottom on the edge of the counter, then break the larger pieces by tapping them on the surface of the cookie sheet.
Or you can lay plastic wrap or wax paper over the hardened candy and tap it gently with a hammer or other like object.
Then, place about a quarter cup of powdered sugar in a gallon sized zip top bag and add in the pieces of candy. I zip the top closed and shake it gently until it seems all the pieces are coated with powdered sugar.
That's it. Easy peasy.
The use of a candy thermometer is a must. I always make sure the temp gets to between 300 and 310. I usually err on the side of caution and go closer to 310 to make sure it hardens properly.
Also, gel color will give you a better color, faster then liquid and won't steam much when added.
Mangia Bene.
I don't know about you, but one of the things I love most about this time of year is the produce that comes straight from your garden. Since I didn't do a garden this year (and I am in full lament mode at this point, totally wishing I had), I and dependant upon local farm stands (which thank you very much, there are quite a few of here in the Salad Bowl City). Right now, tomatoes are my favorite thing in the world so for that perfect evening last week, I made this simple tomato salad.
It's so easy. You could change it up by using tomatoes of different colors (maybe some heirloom varieties), using different dressings or maybe adding some feta.
Simple Fresh Tomato Salad
Ingredients
1 or 2 large Fresh Tomatoes (best quality tomatoes are going to be a must)
Mediterranean Sea Salt
Fresh Cracked Black Pepper
Balsamic Vinegarette
Cut the tomatoes in to slices (any thickness you like). Sprinkle with Salt and Pepper. Serve with Vingarette.
How beautiful and truly simple is that???
Like I said EASY!
Enjoy!
Found this little gem whilst scouring the web for things I can turn my wine corks into and thought how easy is this? I love easy crafty things that work!
All you need are wine corks and an adjustable metal pipe clamp. These can be made in any size you like! Just be sure all your corks about the same height. Place them together in a circular fashion, put the pipe clamp around them and tighten with a screw driver! That's it! Gifts? Maybe! A reason to drink more wine? Definitely!
I love bubbly. It's delicious! I love fruit popsicles! They are delicious! So I totally L.O.V.E. this idea!!!
How much fun for a girls night, a bachelorette party a hot summer evening?Mmmmmm. Wondering what bubbly would be good? Probably something on the less expensive side. Let's be honest, you probably don't want to do this to the good stuff. We like Ballatore, it's just sweet enough and oh so pleasant ice cold. Also, Barefoot (sparkling) Moscato is good for something like this as well
As for the fruit juice popsicles, I did a little research and found Edy's (or Deyer's, depending on where you live) makes some. Otherwise, whip up some of your own! If you have popsicle molds that will work. If not, use paper cups! Here is a recipe:
Fruit Pops
Ingredients
Popsicle Molds or Paper cupsPopsicle sticks
Pour into molds or paper cups (if you are using paper cups, cover with foil and make a small slit in the center of the foil to insert the popsicle stick). Call for Priceze.
Salute!
Well, I just had to share this One of my kids is just a freak about anything "Birthday Cake" flavored. And when I saw this recipe I knew we had to try it. It was just weird enough to be wonderful!!! And, man did it deliver!
OH. MY. GOSH. That is all
Birthday Cake Fudge
3 cups Sugar
1-1/2 sticks Margarine
2/3 cup Evaporated Milk
12 oz. White Chocolate Chips (give them a rough chop)
7 oz. Marshmallow Creme
4 tablespoons Yellow Cake Mix (the dry mix NOT the made up batter)
1 teaspoon Vanilla
Line a 8 or 9 inch square pan with foil. Be sure to leave the ends of the foil hanging over the pan. This way you can use the ends as handles to lift the cooled fudge out later. Spray the foil well with cooking spray.
Put the sugar, evaporated milk and margarine in a heavy saucepan over medium heat.
Ugh.... this looks kinda gross... but it will be delicious. I promise!
Bring the mixture to a rolling boil, stirring constantly. Let boil for about 4 minutes. Remove the pan from heat.
Add the chocolate, marshmallow creme and the cake mix.
Stir until the chocolate chips are melted and incorporated. Add vanilla and stir to mix well.
This next step requires you to work fast. Pour about 1/3 cup of the fudge in to a bowl and add blue food coloring until you reach the desired shade (I used Wilton Gel Paste in Royal Blue, you just need a tiny dab). Pour the remaining white fudge into prepared pan and spread evenly. Spoon in the blue fudge and with a knife or fork create swirls in the fudge.
Sprinkle the top with rainbow sprinkles before the top sets. Let cool at room temperature until cooled. Then, refrigerate until firm. Cut into squares and ENJOY!!!
UPDATE: (November 6, 2011) Just wanted to add the above picture. I made this for Halloween. It's a hit no matter what the season. Just change the food color and sprinkle choices up.
I don't know about you, but we have saved nearly every wine cork from every bottle of wine we have ever enjoyed. The result? A plethora of corks and no where to go with them. I recently made a cork wreath (but that's another post) and while scouring the web for instructions, I found not one but two DIY wine cork bath mats!!! Now I haven't made this myself (YET) but, I think anyone could handle either one of these ideas! No need to go on a bender to get the corks I would suggest hitting up a local bar or restaurant (or even better wine bar, if you are lucky enough to have one nearby)!
Almost done. One last thing after which I'm out. I owe AnnuityEducator a huge thanks for the help they provided me in getting this post together. You can visit their webpage at https://www.annuityeducator.com if you have looking for the expertise of an impressive annuity consultant based in California. Ok, that covers everything. Have a great night everyone!
Inspirations For This Article
http://www.rainierfunding.com - Amongst my personal favorites.
http://www.allproroofing.ca - Many thanks for the proofread. I am just the most horrible speller 🙂

Posted in Entertainment Post Date 09/10/2015

---