This is really going to hurt the team...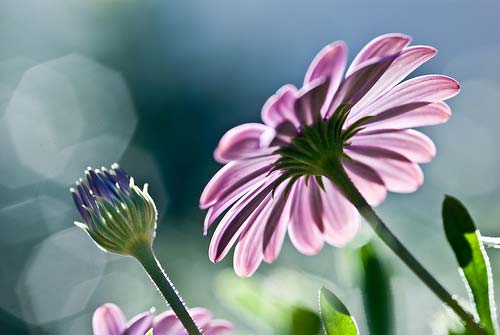 I'm sitting on the couch, waiting for the Red Sox Yankees game to begin. It's a nationally broadcast game and will in all likelihood be a long one. Felix Doubront pitches against Hiroki Kuroda. Doubront seems to be tiring out as the season drags on. His recent starts have suggested a certain weariness. Kuroda, meanwhile, has established himself as a reliable, if not dominant, starter for the Yankees. The Yankees took the first game of the three-game series, clobbering the Sox 10-3. Boston did better last night, eking out an 8-6 victory seemingly in spite of themselves.
That's not why the game doesn't matter though. The reason why the game doesn't matter is because it will change very little about how the Red Sox approach the game for the last third of the season. The team's success over the last ten years has instilled in ownership and management a kind of wrongheaded navet when it comes to the playoffs. They believe that approaching the trade deadline with anything but the attitude that the team is headed for October baseball is an early admission of defeat. They seem to think that fans, coddled by the novelty of seeing the World Series Trophy on display in the Yawkey Way Store a couple of times, will not accept "selling" at the trade deadline. They think that fans demand the Red Sox make the key acquisitions that will offer just the smallest bit of hope of seeing the Fall Classic at Fenway yet again.
Sidetrack! Keen to successfully update the overarching vibe with my steadfast blog. Reactions regarding the nice feel at https://www.bromelin.ca? Sincerely an experienced Canadian HR consultant whenever looking inside the whole Quebec location. Value a comment. With thanks!
It's ridiculous. And it's going to hurt the team in the long run.
Let's face it. Unless someone invents a time machine and brings back Ted Williams, Carl Yasztrzemski, and Carlton Fisk from their primes, it's a long, uphill battle. This year, the Red Sox simply haven't played well enough to make the playoffs. They're not in the same class as the Rangers, the Angels or, even as much as it pains me to say it, the Yankees. It's time to accept that reality and adjust the plans accordingly. In other words, it's time for the Red Sox to look ahead to 2013 and 2014. In other words, it's time to sell.
I don't mean an all-out fire sale. There are a lot of players in Boston who should not go anywhere. Dustin Pedroia, for instance, should remain a member of the team for life, as far as I'm concerned. Adrian Gonzalez has suddenly found his stroke, and has a number of good years as a hitter ahead of him. Will Middlebrooks is the team's third basemen for now and for the future. Beyond that, though, there's no reason why the Red Sox shouldn't be listening.
But still. Why not listen on offers for guys like Jarrod Saltalamacchia, Kelly Shoppach, Cody Ross, Ryan Sweeney, Mike Aviles, and Nick Punto? I'm sure there are a few legitimate contenders who would be very interested in some members of our bullpen.
I just think that, at this point, the Red Sox need to see what they can do about planning for the next few years. The farm system's a little depleted, and it wouldn't hurt to see what we can find to address that situation. Finding some young, controllable, starting pitching would go a long way to alleviate some of the pressure on young, over-worked guys like Doubront. This doesn't necessitate acquiring an ace. And please stay away from anybody who has ever had the word "injury-prone" applied to him as an adjective. But now is not the time to try to go all-in for 2012. Figure out who we can sell high on, and get it done. There is absolutely no shame in that at this point.
There is, however, plenty of shame in mortgaging future seasons just because of some stupid misplaced sense of pride. And frankly, unless some drastic steps are taken, the Red Sox are going to be in rough shape for a lot longer than one season. The Orioles and the Blue Jays are mighty deep in young talent, and are already showing themselves capable of beating Red Sox Nation. If the Red Sox don't want to get left behind, they better act before they're forced to react.
Kudos people! I've texted my pal I would mention her experienced Coquitlam based plumbers, http://centrumsolutions.ca during a nice posting. If perhaps you are searching to find a plumbing service inside the outlying British Columbia vicinity, these people really are superb.
Certainly, naturally I have to explain the outline for this valuable piece has been granted through Chris with i Love renovations. They are absolutely an exceptional renovation contractors. I truly love a good pitch!
Inspirations For This Article
http://empirerenos.ca - Excellent business.

Posted in Entertainment Post Date 10/19/2015

---